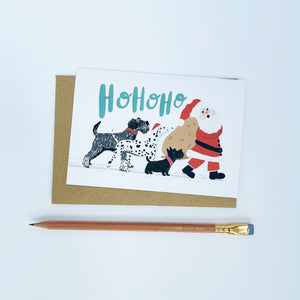 I have decided to launch my Christmas designs early this year as I am trying to be more organised. I know a lot of stockists like to get stock in early too so here it is...... I have 3 NEW Christmas card collections, 4 NEW Gift wrap and gift tags designs for you. I hope you like them. Merry Christmas Berries Collection Ho Ho Ho Collection Happy Christmas & Happy New Year Mountains Collection These all come as boxed sets of 8 cards too as well as individual cards. This is the NEW Berries White Gift Wrap with matching tags....
---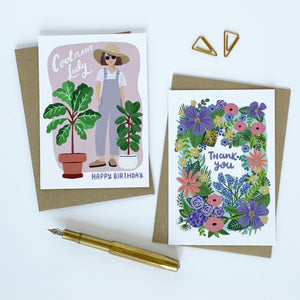 I have a few NEW cards for you and I was deliberating not releasing them until the NEW YEAR as sometimes deigns just don't emerge but I have lots of ideas so it should be okay. Well I hope you like these I am trying to re-design a few old ones currently. Really think I must next think about Christmas..... eeek! I always leave it until the last minute.... So I decided to bring these out in an BLANK card set of 6. I also have this design as a set of 6 Happy Birthday Cards. David at Plantaholics suggested some...
---
Finally I have everything ready to show you but I have to say it's been frantic. I've been desperately trying to take photos with no real proper day light as it's been raining so much here recently. To be honest I should have done all of this months ago so it's my own fault. Next time I must be more organised. Anyway it's quite a big collection this time I have 15 NEW cards and 3 NEW gift wrap and tags. I hope you like everything x
---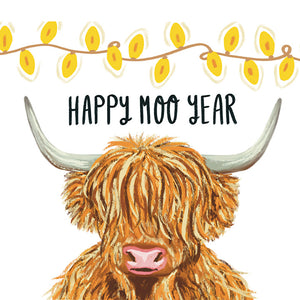 Happy New Year to you all. I hope 2023 is a happy and healthy year for you. I have lots of NEW things ready to launch in the middle of January and I am getting excited to show you what I have been up to. I have about 15 NEW cards and 3 NEW gift wraps. I hope to launch them on the 15th of January so watch this space and see you soon.
---
The Christmas Collection for 2022 is finally live! I feel I have been working away on things in the background a while so it feels FAB to have it all up to finally show you. I have 3 NEW Christmas cards, 2 NEW gift wraps, 2 NEW gift tags, 2 NEW 2023 Wall Calendars, 2 NEW Perpetual Calendars and a NEW Floral List pad.... I hope you like them all and like I said previously I am relieved to finally show you everything x As always 10% of all profits made from Christmas cards will go to Motor Neurone Disease,...